TEXENERGY INFINITE AIR 5T
Portable Off-Grid Wind Turbine
Developed in the United Kingdom.
FEATURES OF INFINITE AIR 5T
Ultra-lightweight, compact, efficient,
durable and portable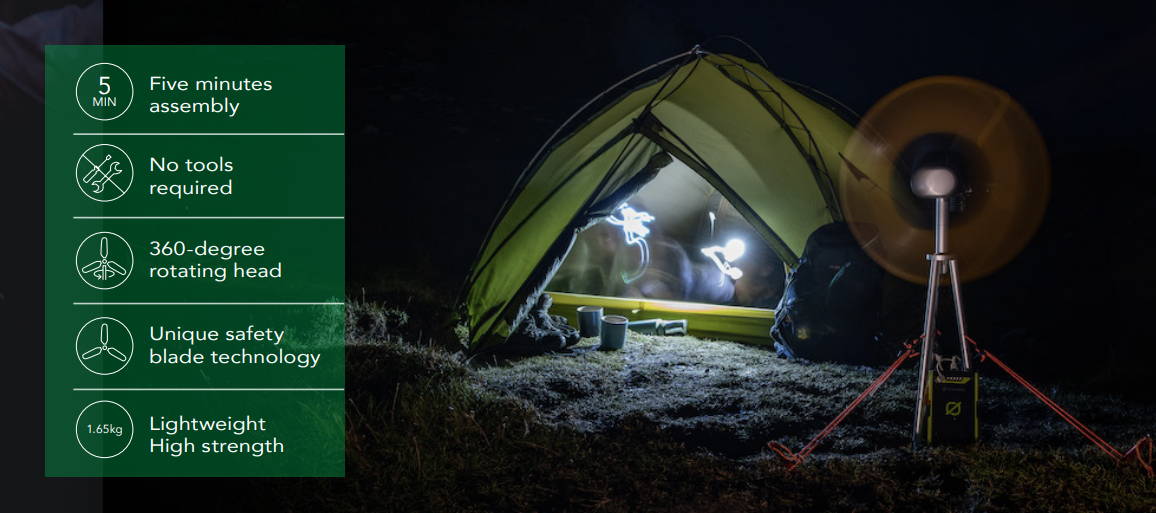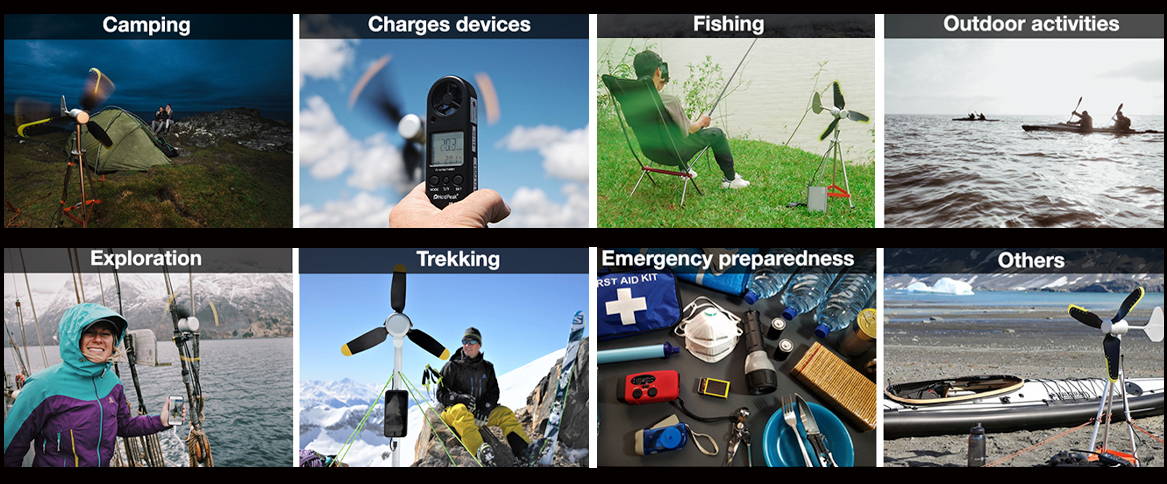 Lightweight, High Strength
The lightest Portable Off-Grid Wind Turbine created by far.
Designed to be small but powerful, the Infinite Air 5T packs down and fits neatly within your backpack or carry solution, easily integrating into your personal power, adventure, and travel kit.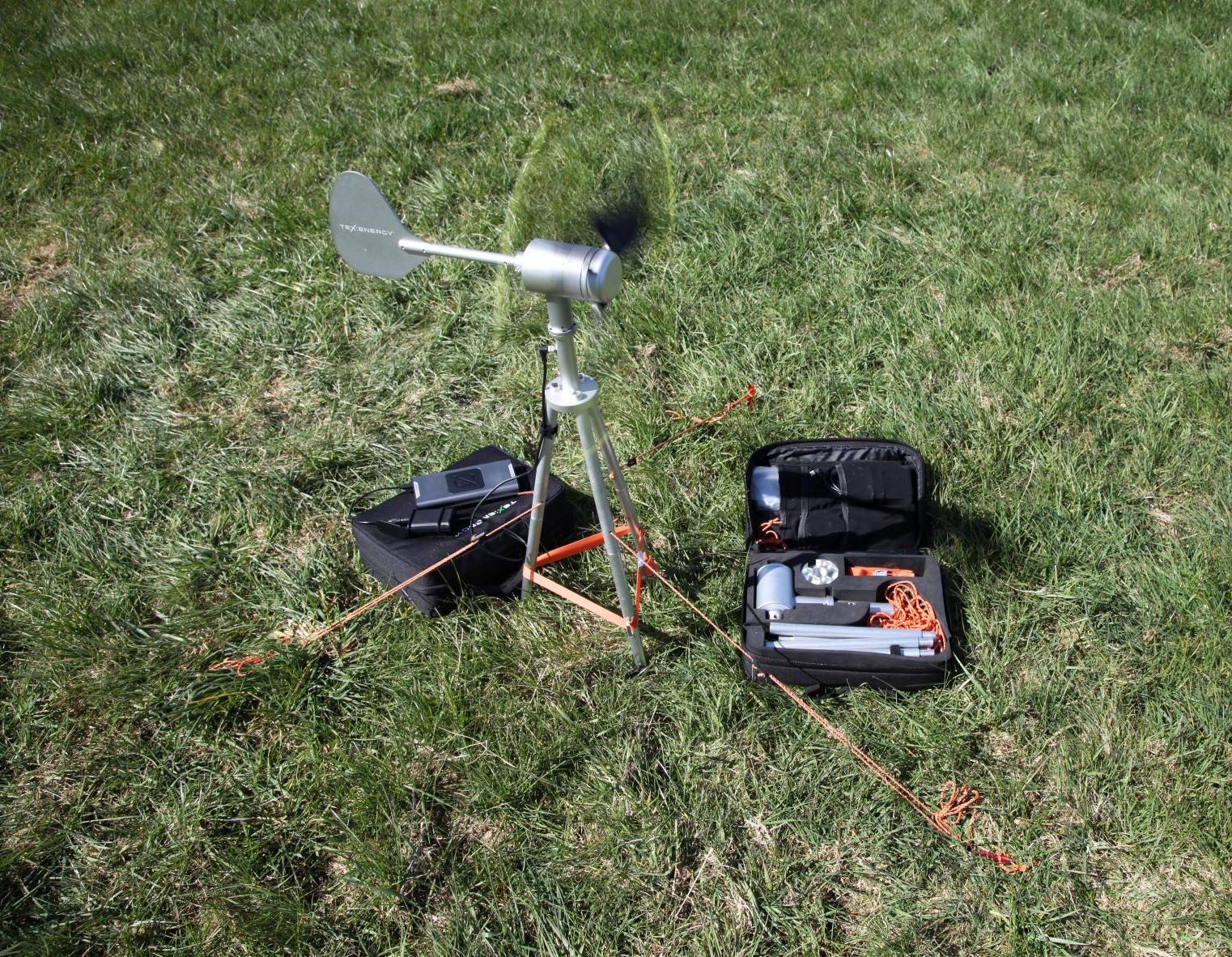 5 Volt Power with New Tail Fin
New Upgraded Turbine Chassis that generates 5V output that charges mobile phones, batteries, and other essential small devices.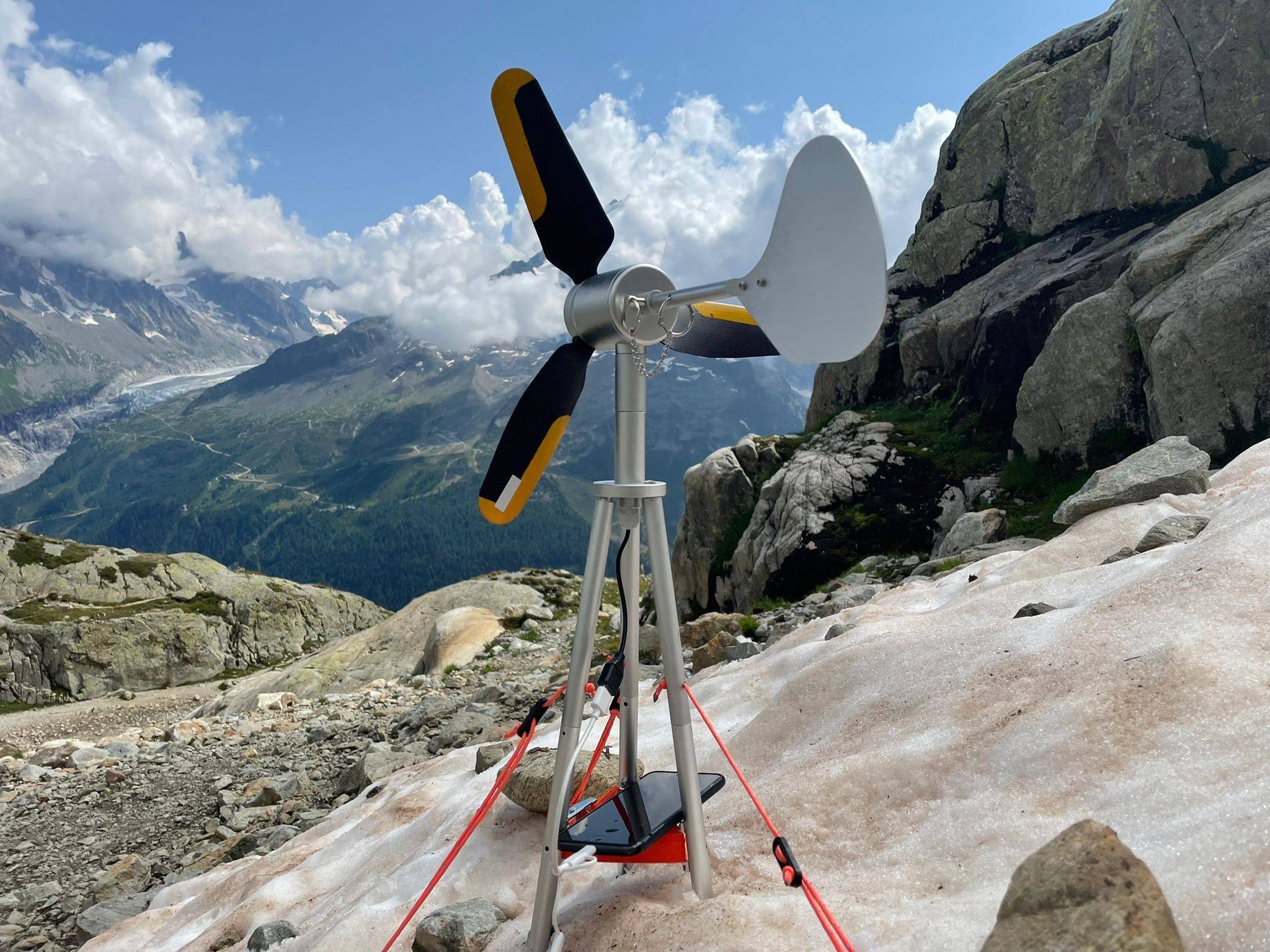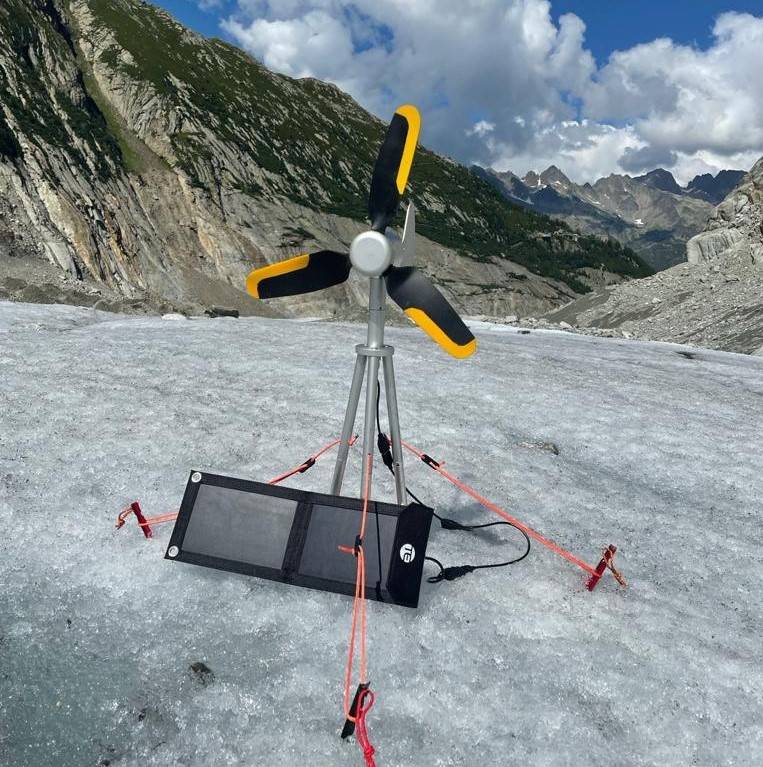 Compatible with Texenergy 5V solar panels to create an even more powerful charging system, connected via a USB splitter cable (supplied with the IA5T).
Using the IA5Tand a 5V solar panel during the day provides a
30% - 50% charging increase.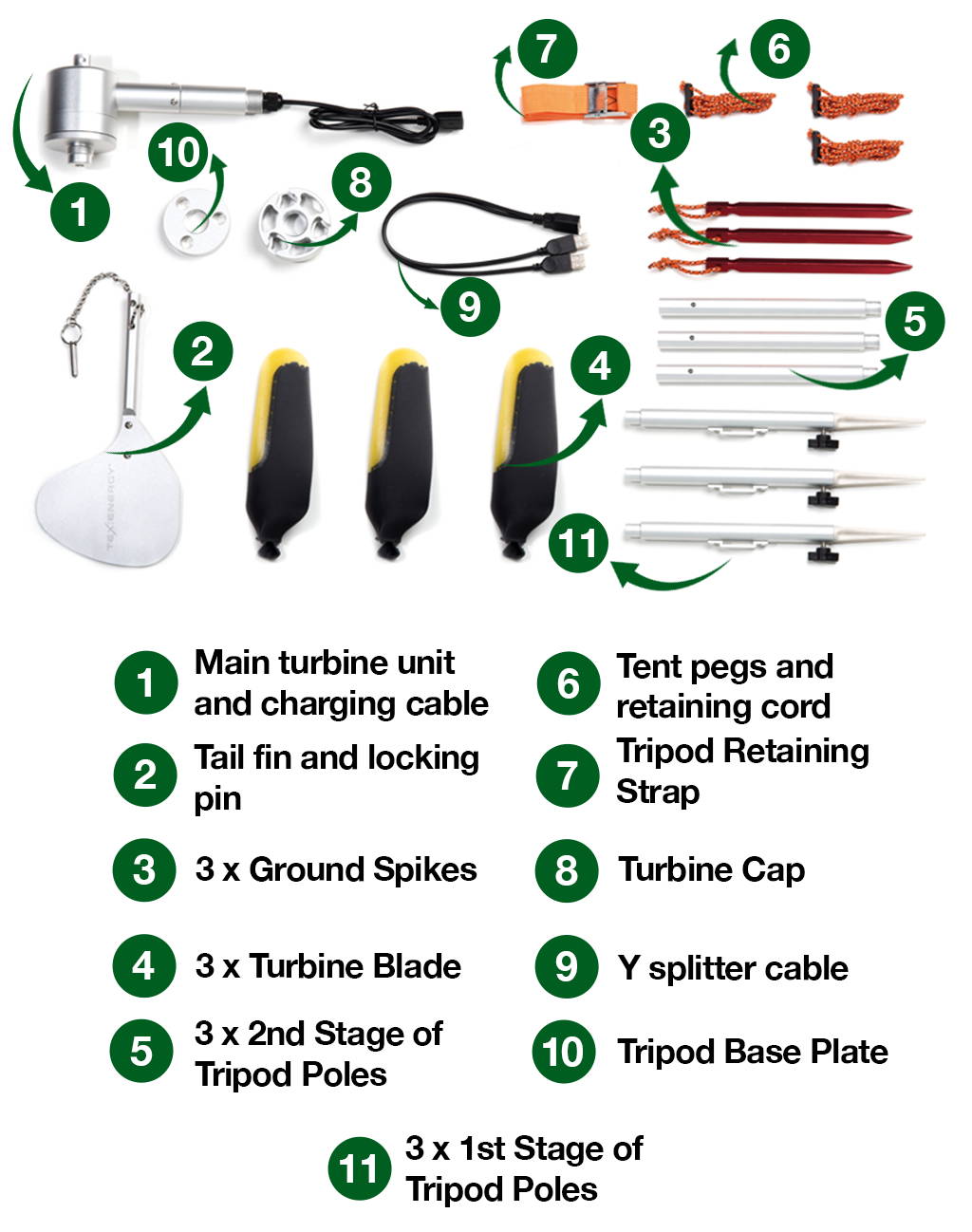 Total Weight: 1.65 kg
Total Height: 78 cm
Tripod Height: 43.5cm
Blade Diameter: 41 cm
Total Length (including TailFin): 33cm
Min. Wind Speed: 8mph / 12km/h
Max. Wind Speed: 40mph / 62km/h
Max. Power Produced: 5V, 2A
Water-resistant and IP65 rated
Operating Temperature: -30°c to +40°