12 Volt Power and Greater
Compatibility


12 Volt Power and Greater Compatinility
New Upgraded Turbine Chassis that generates 12V output, which charges not just mobile phones but bigger batteries and power devices that require a 12V input.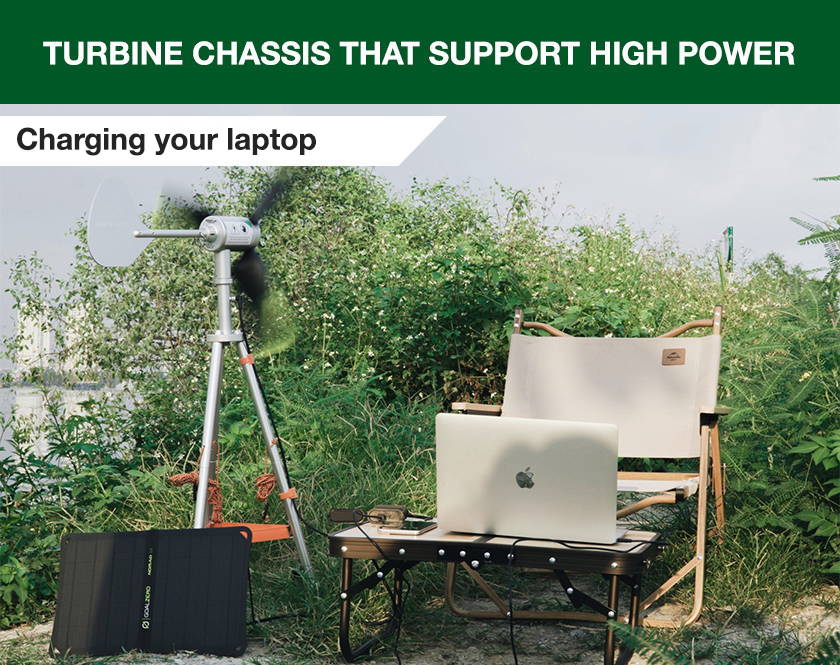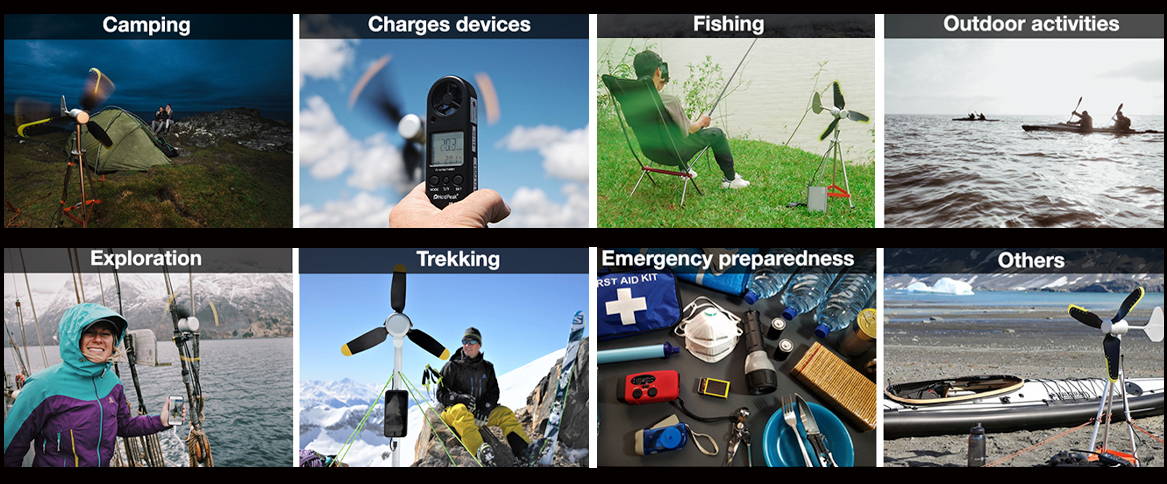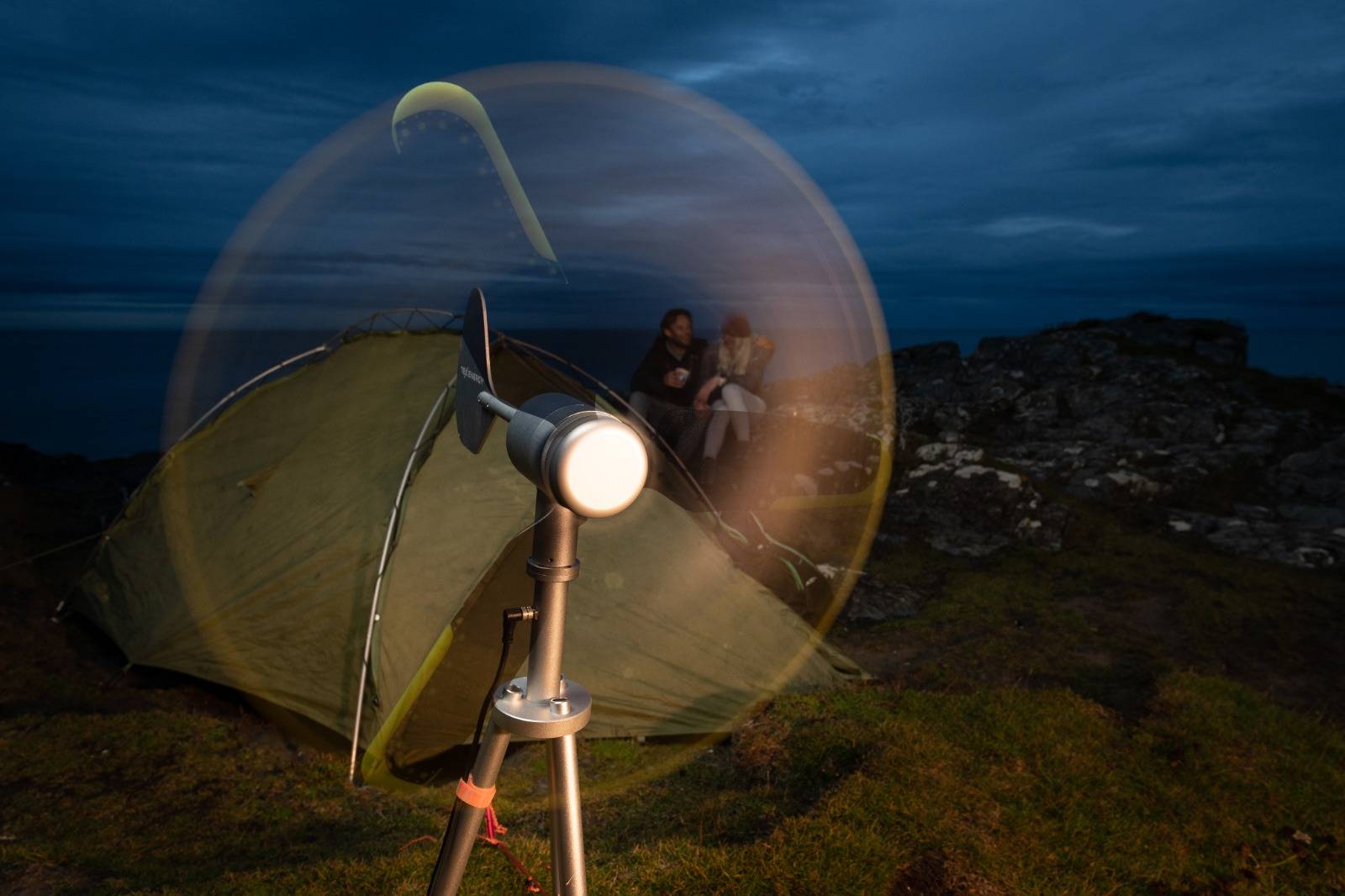 Bigger Blades, Better Performance
Bigger blades that maximize torque and power, and increase the gyroscopic effect to rotate even faster under lower wind speeds.
New tail-fin and bigger tripod
All new Tail-Fin, which allows the turbine 360 degrees of rotation to adapt to the wind directions.
Bigger and more robust tripod, easily constructed in a matter of seconds and will withstand harsh conditions.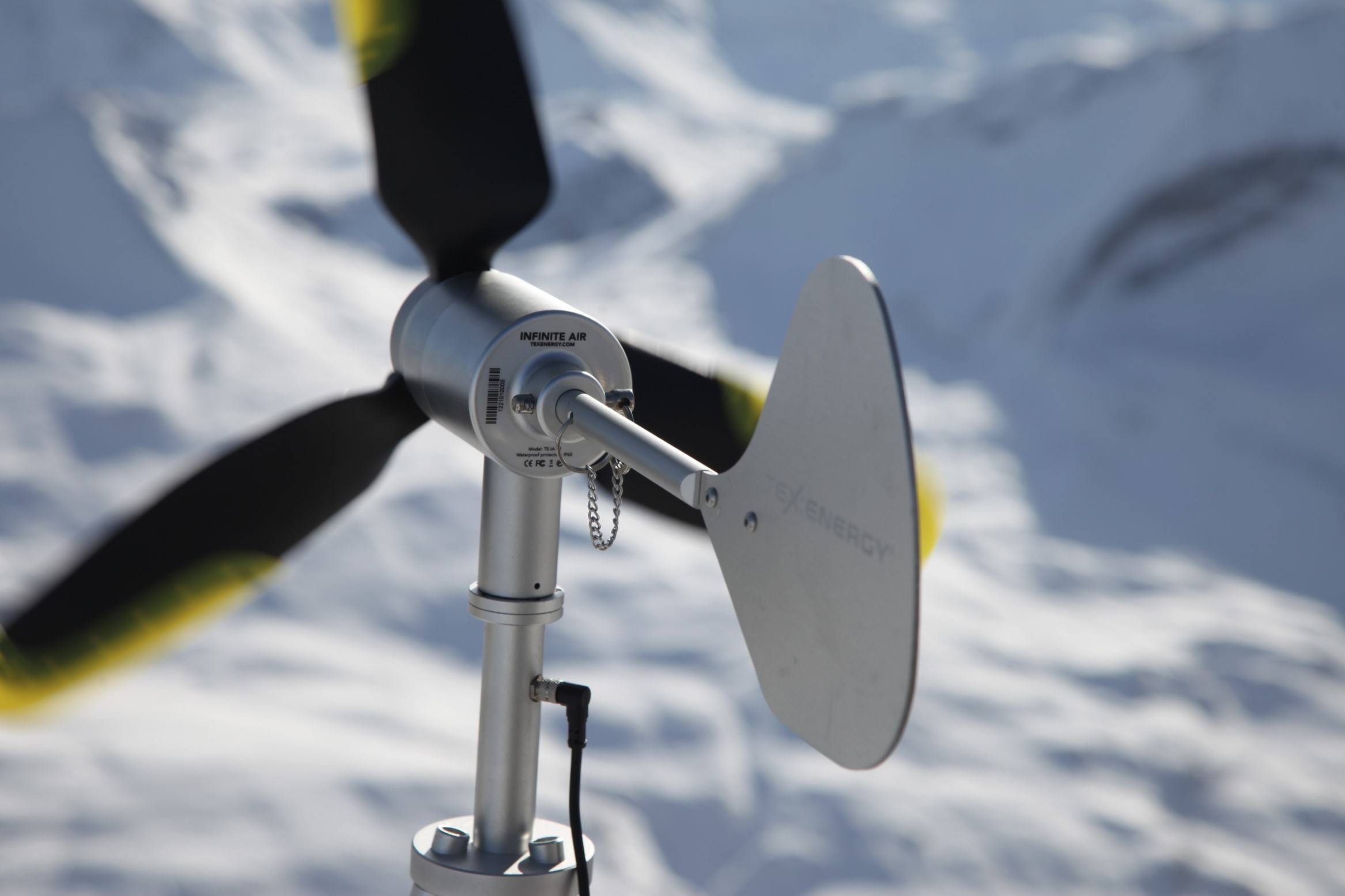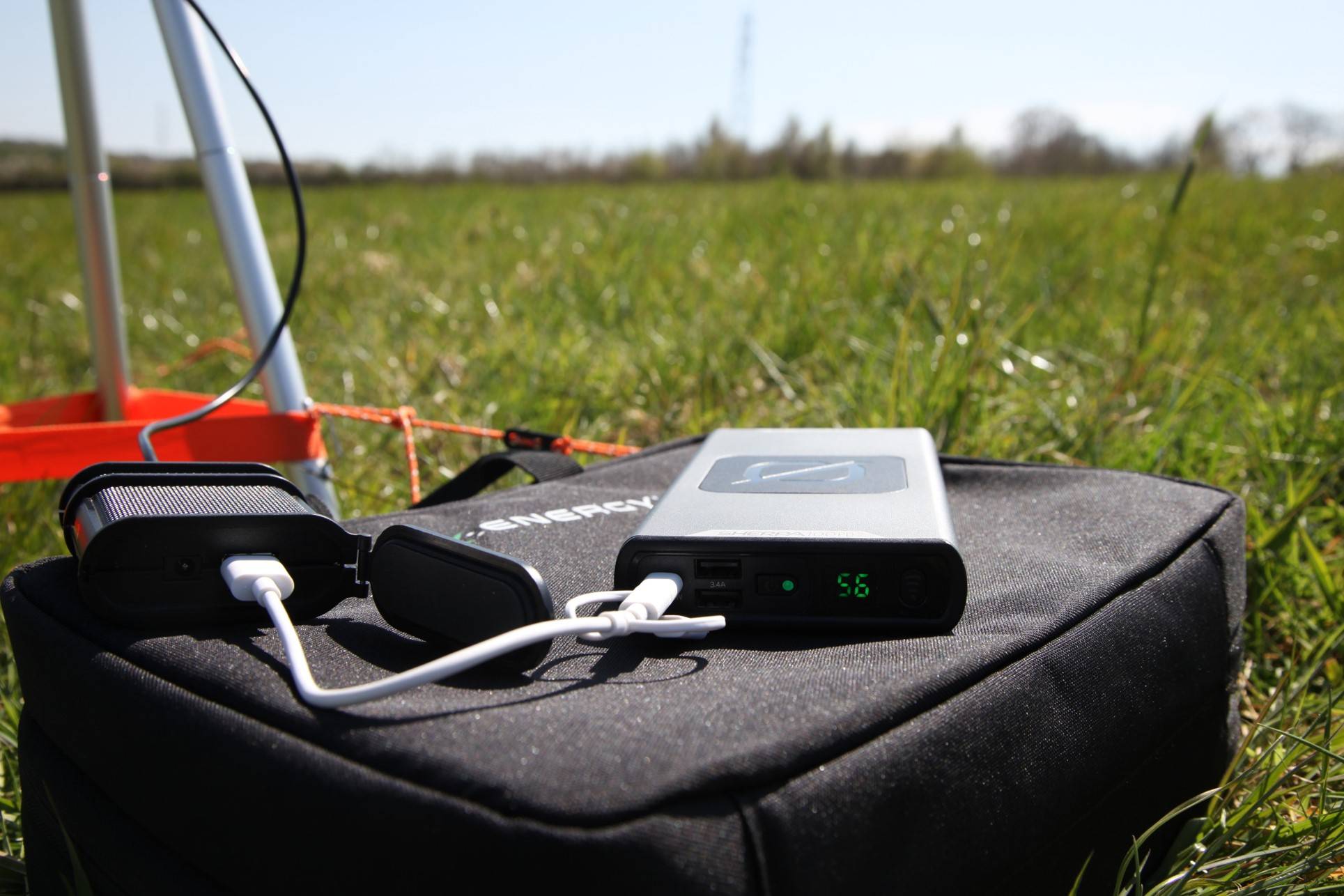 Compatible with USB chargeable devices.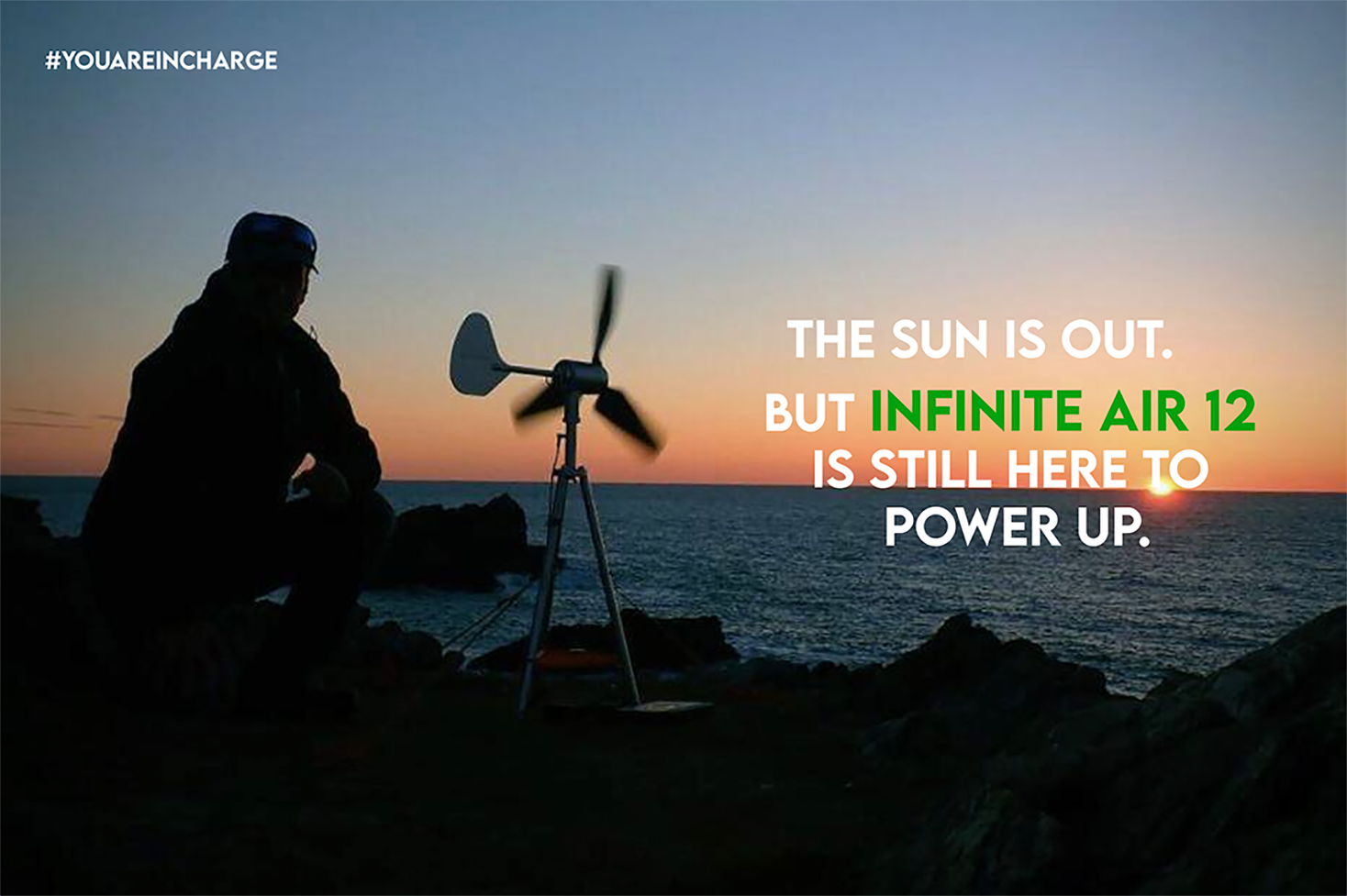 Even if it gets dark, Infinite Air 12 will
continue to charge devices as long as there's wind.
Works in extreme weather conditions
IP65 standard and has excellent water resistance
Max speed of 46mph / 74km/h
Operating temperature: -20

ºC to 40°C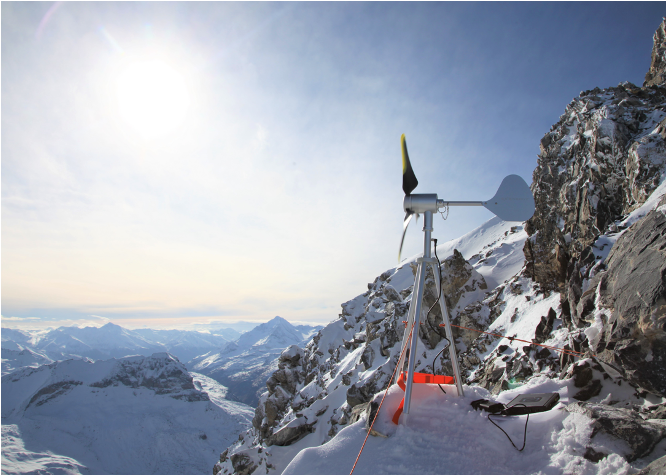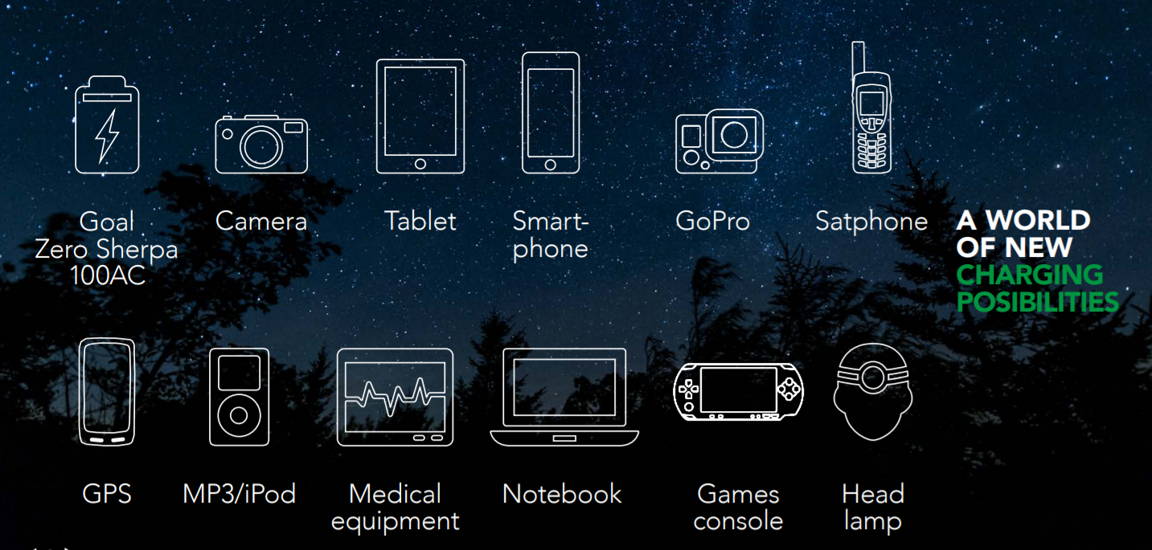 INFINITE AIR 12 LAUNCHED AT CONSUMER
ELECTRONICS SHOW 2020
• Total weight: 3.2 kg
• Turbine: 1.8kg | Tripod: 1.4kg
• Height: 100cm
• Blade circumference: 50 cm
• Min. speed: 8mph / 12km/h
• Max. speed: 46mph / 74km/h
• Max Power: 18W at 12V, 1.5A
• Water-resistant and IP65 rated
• Operating temperature: -20ºC to 40°C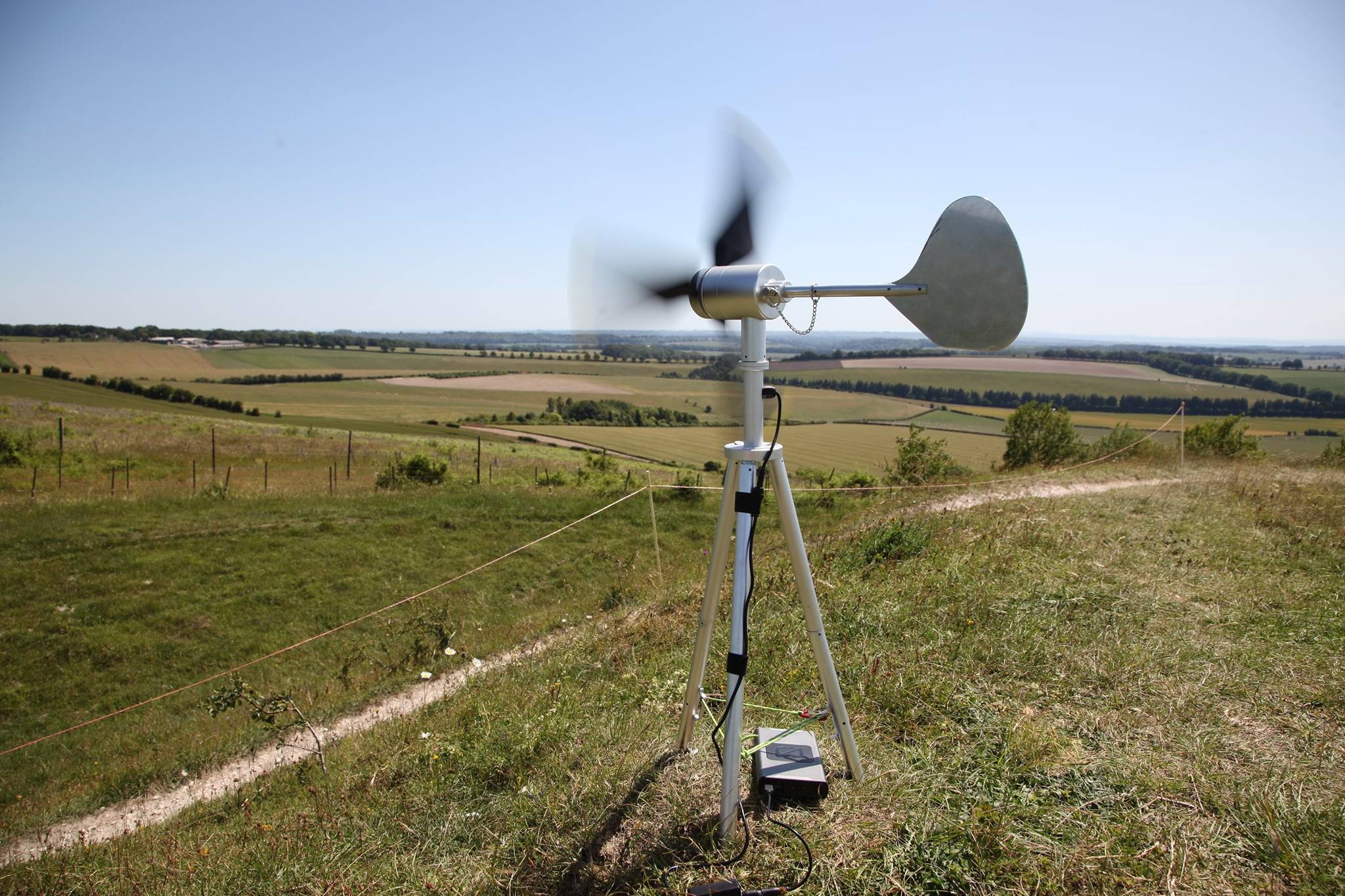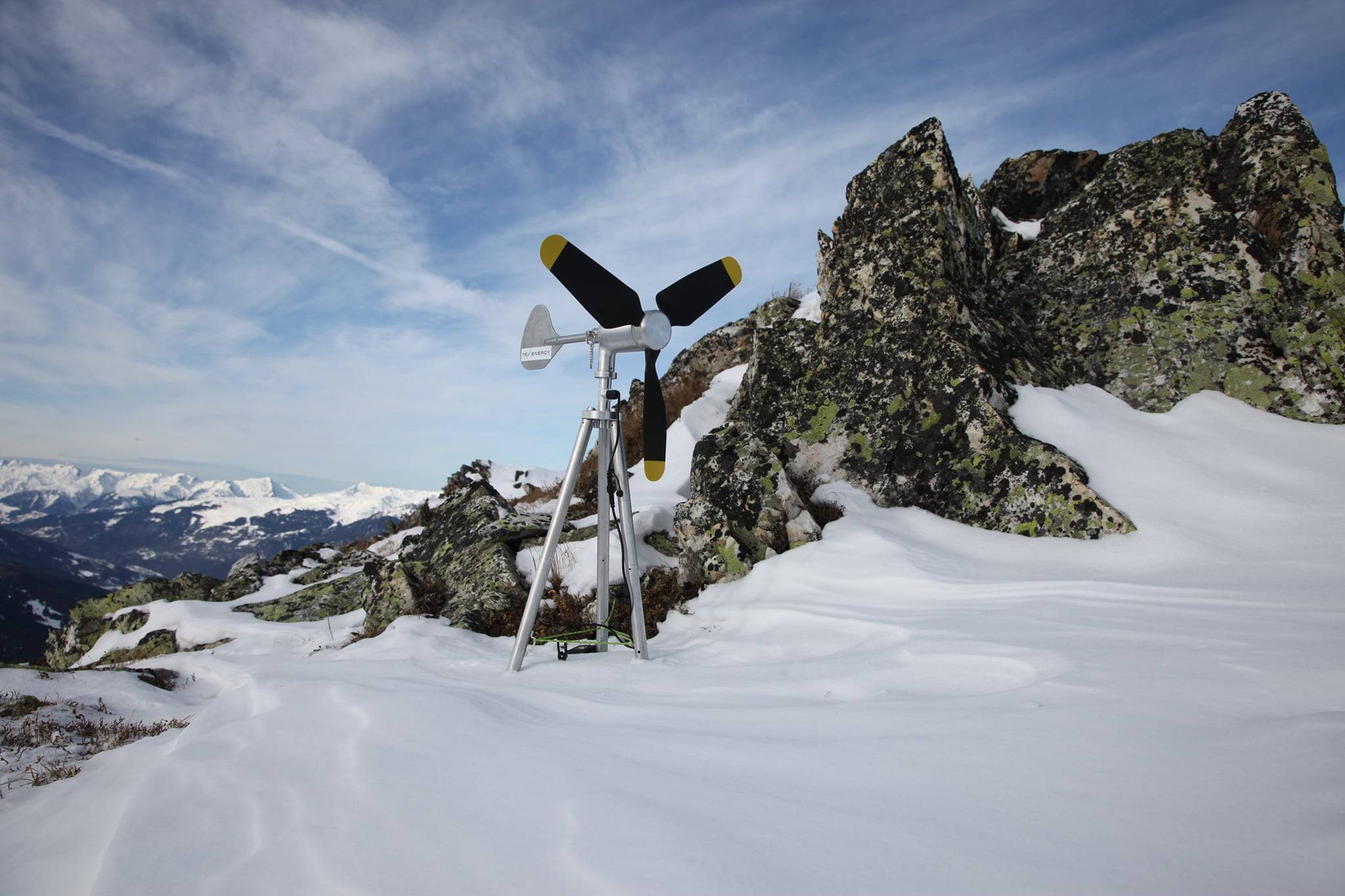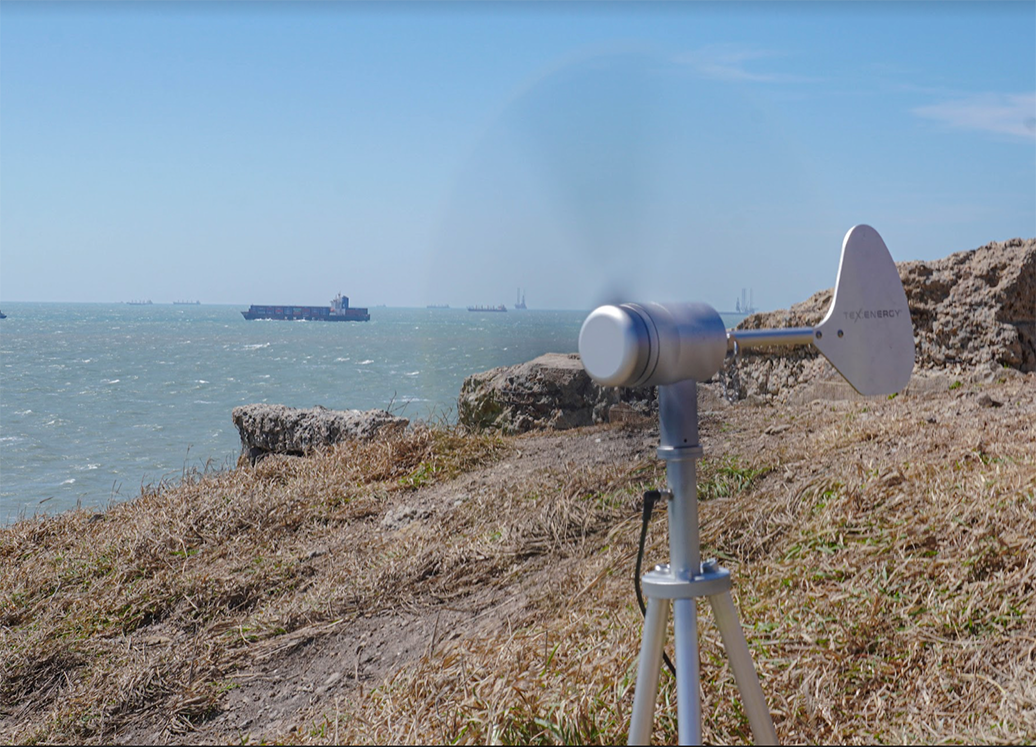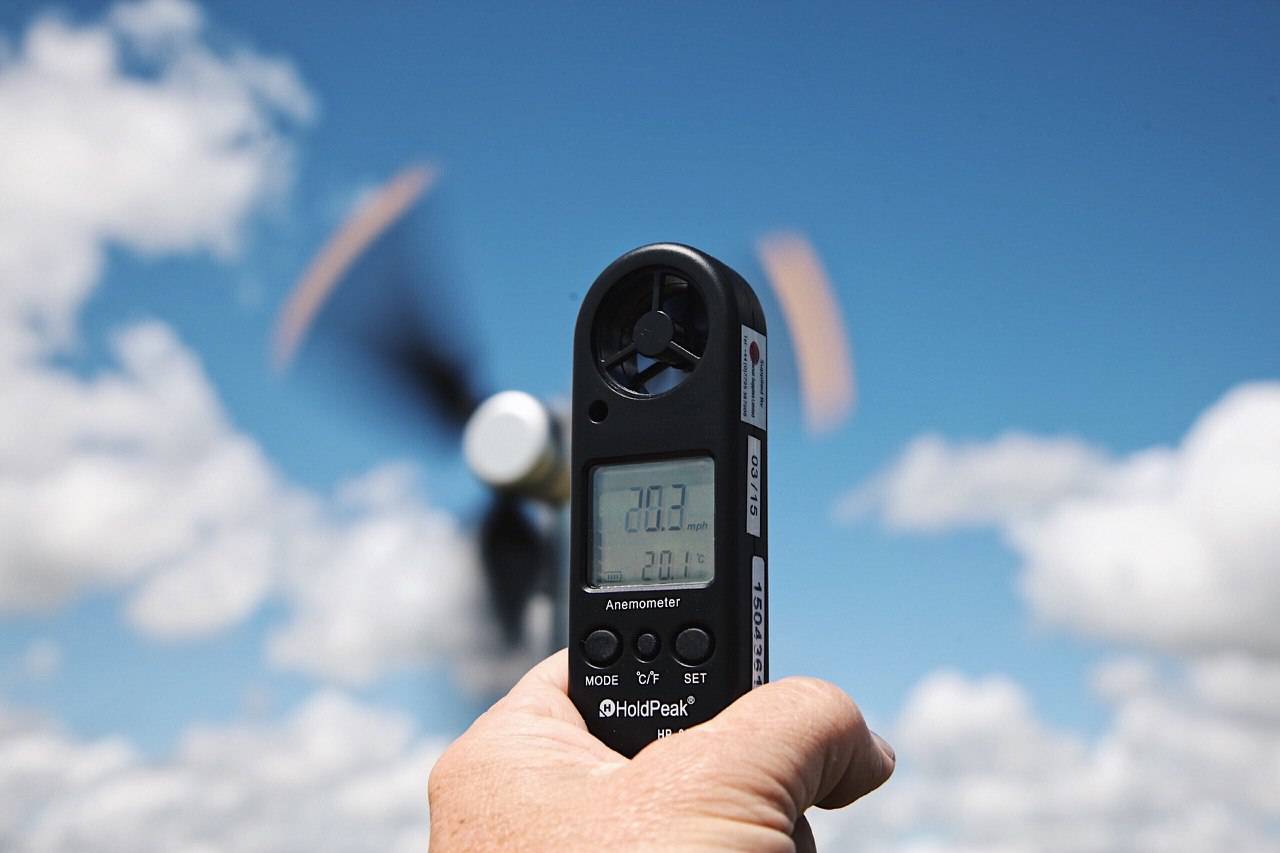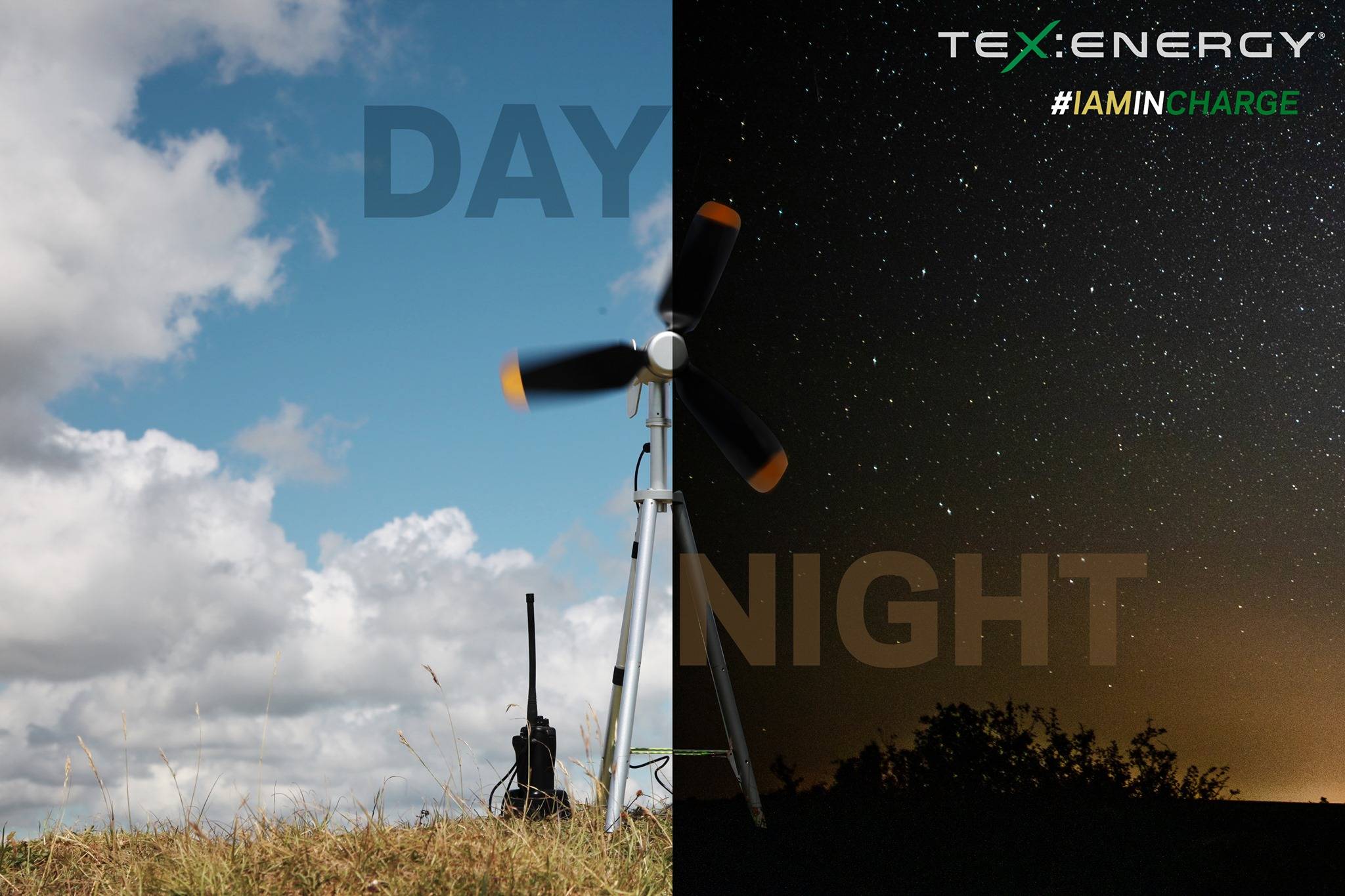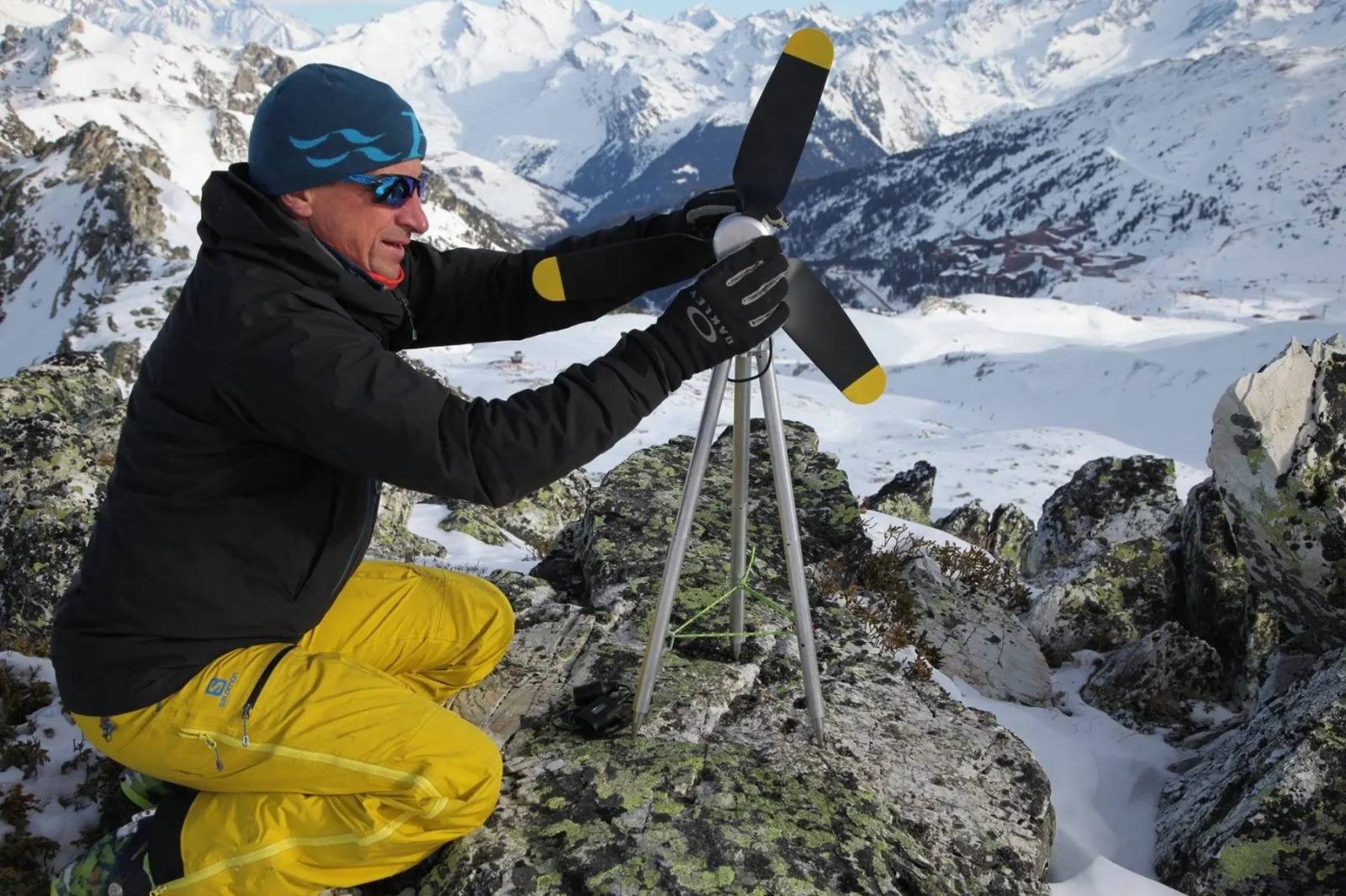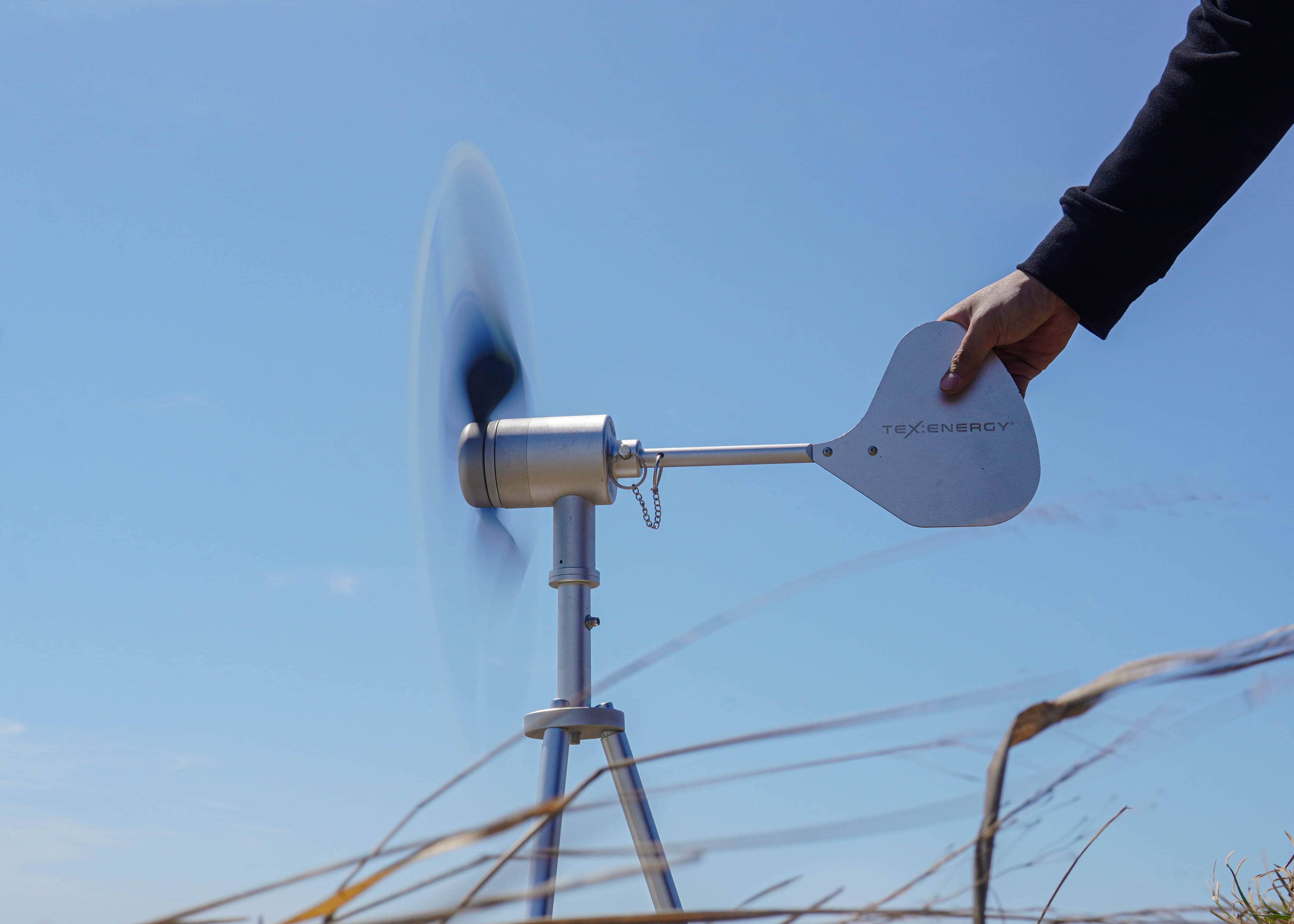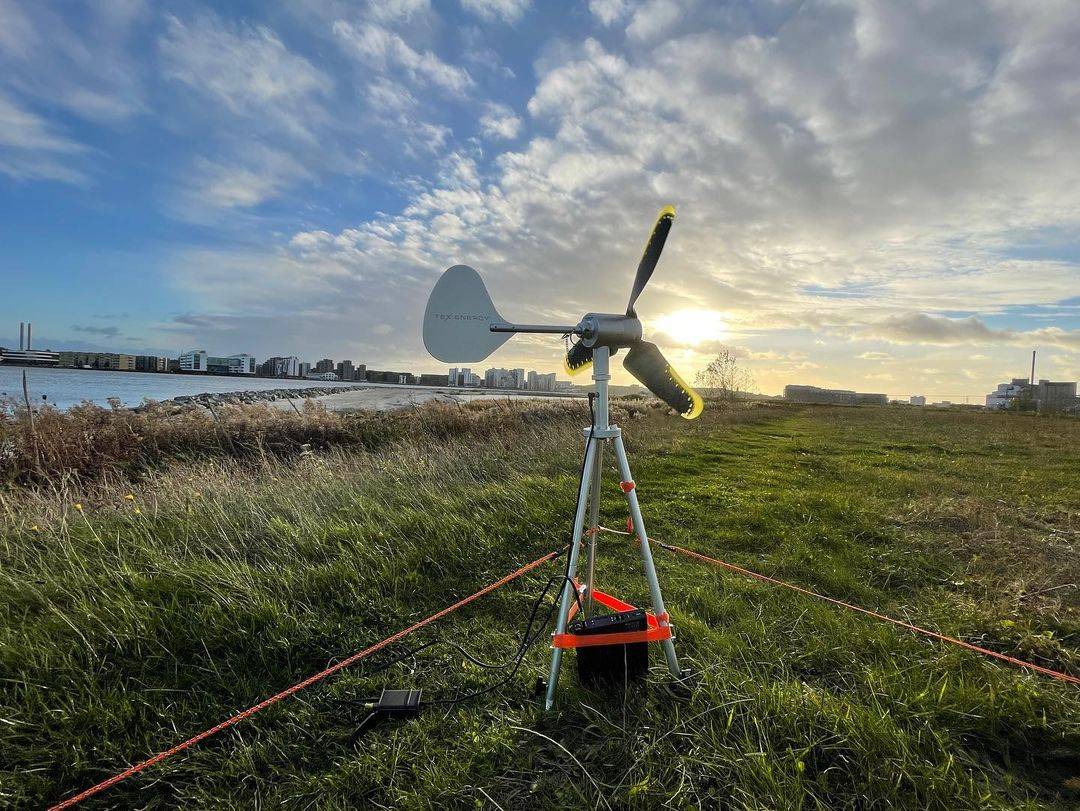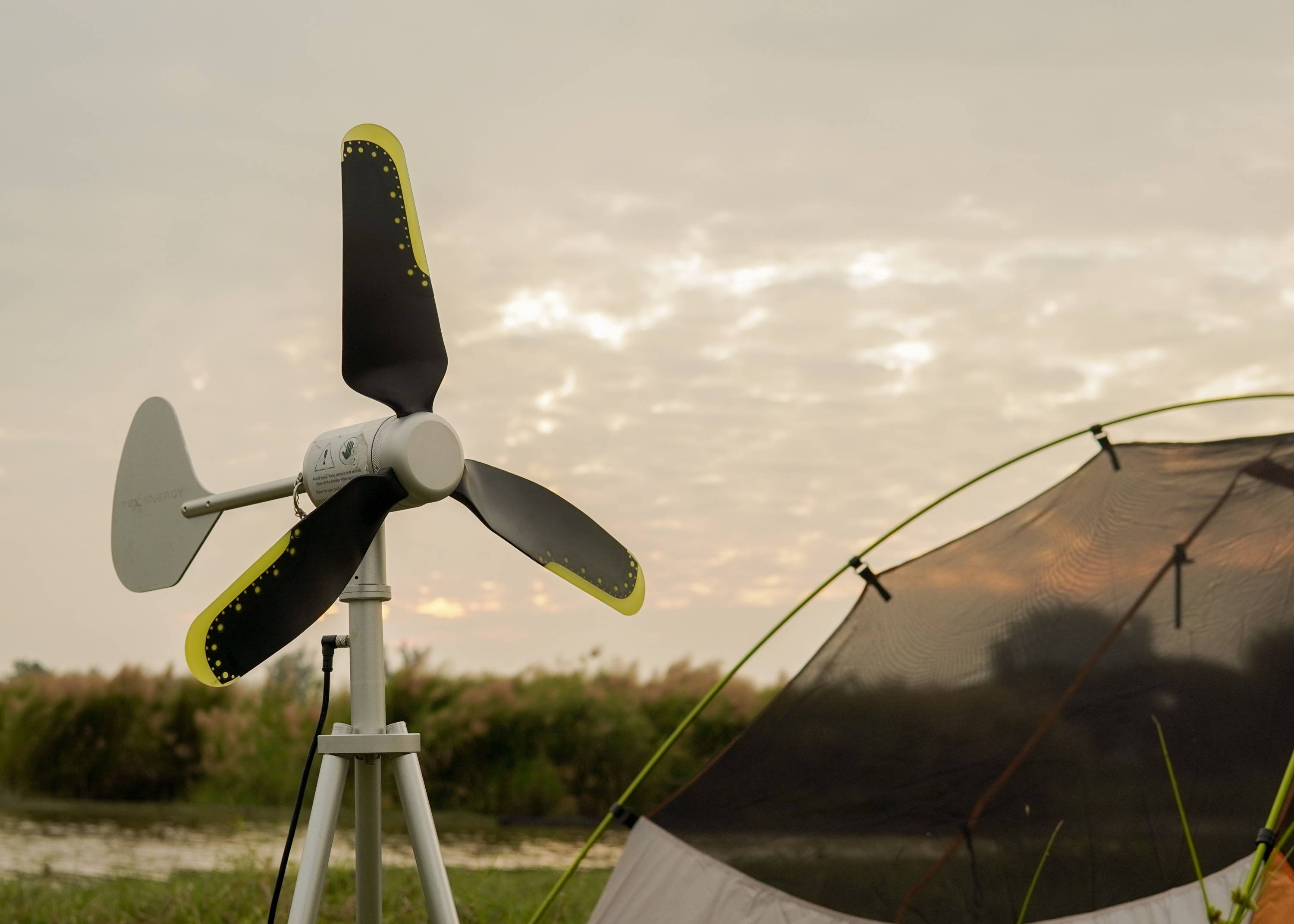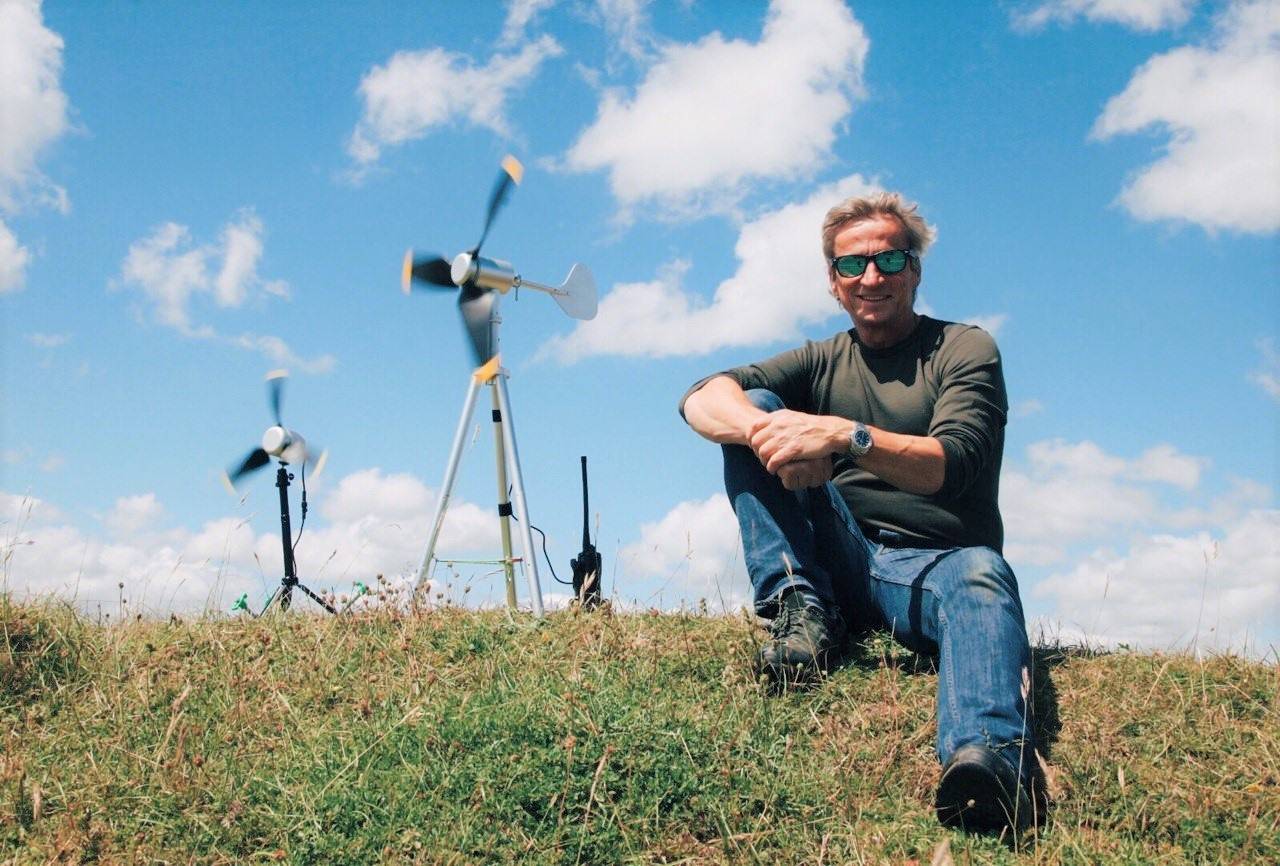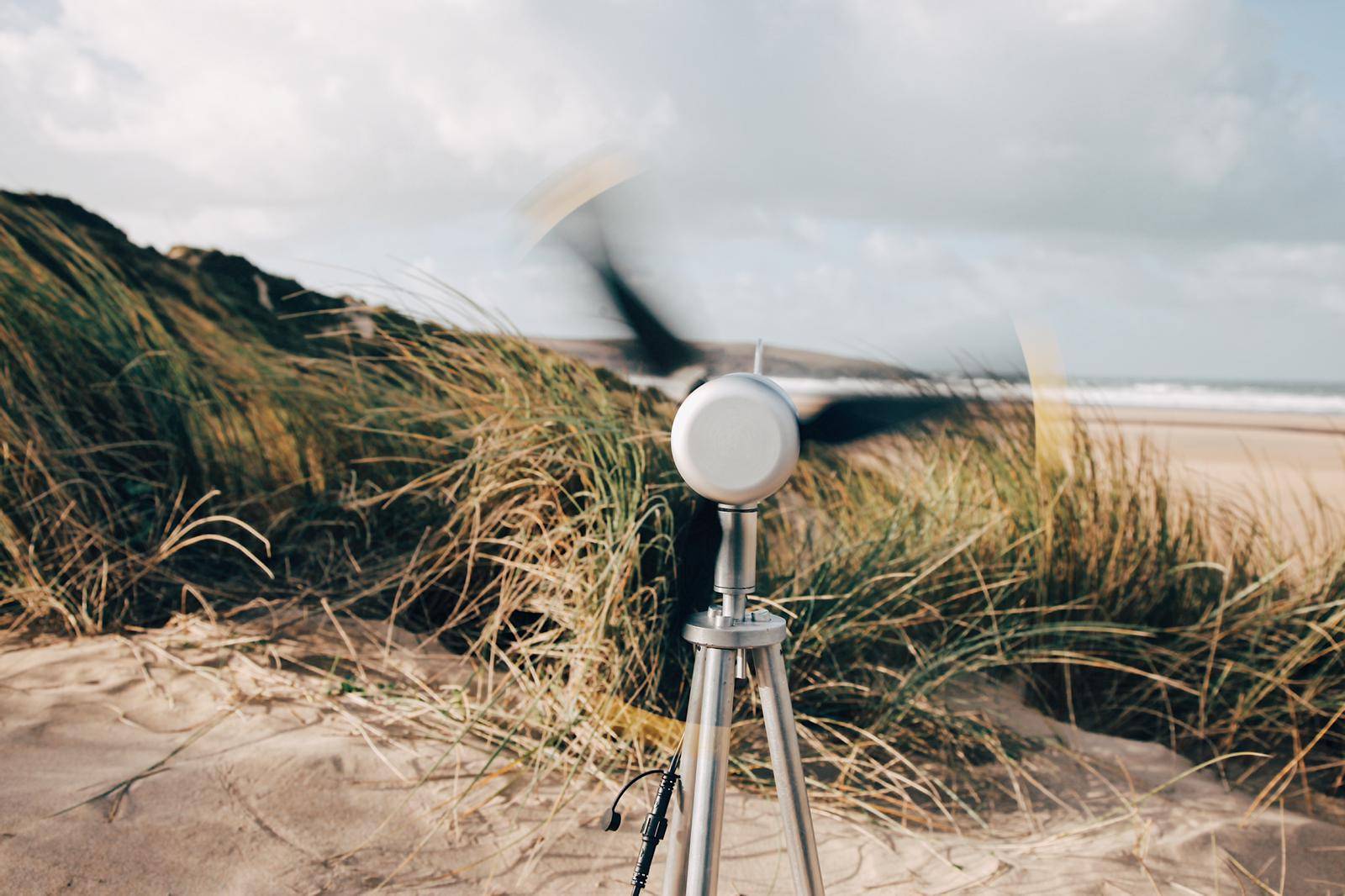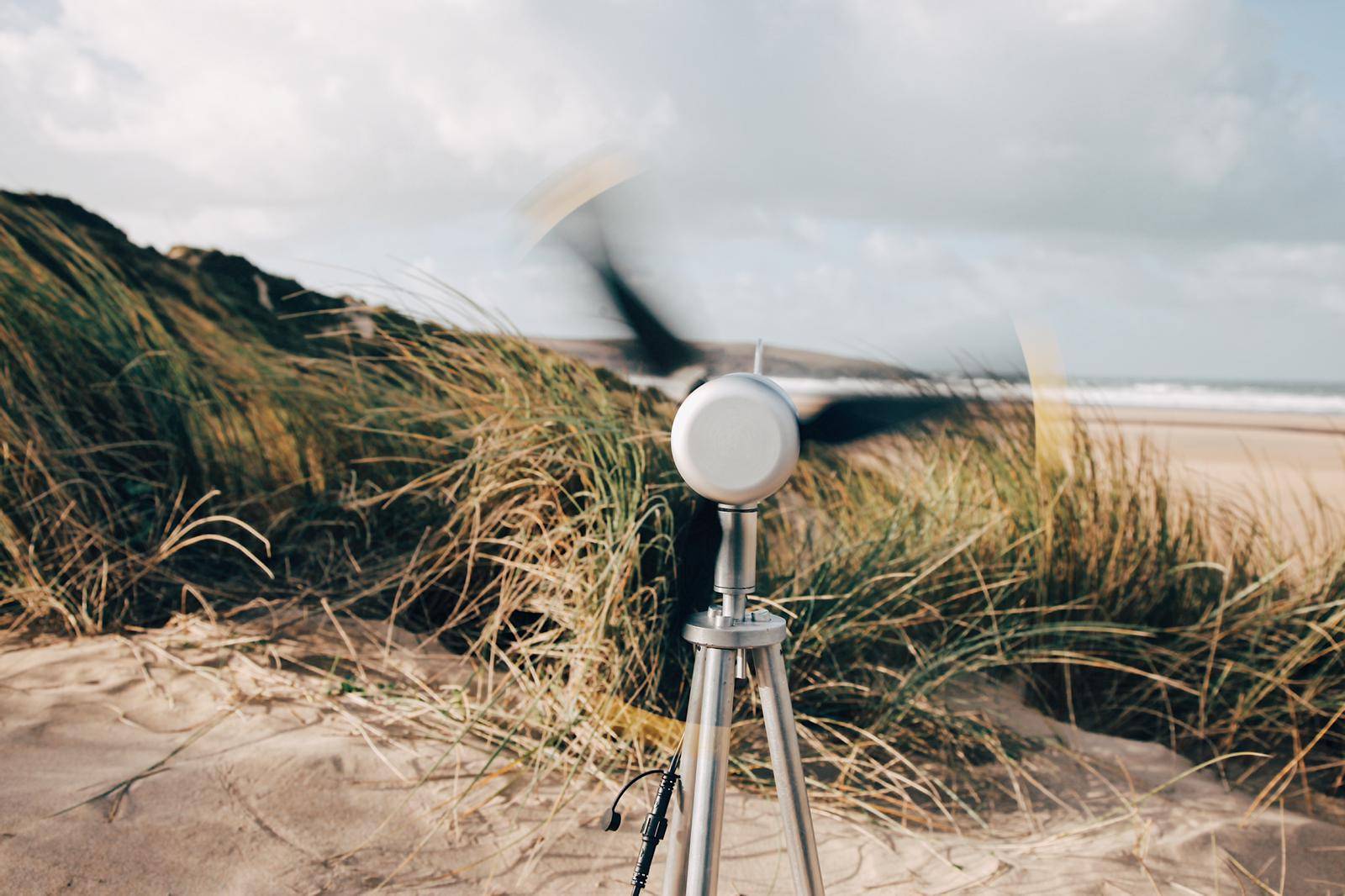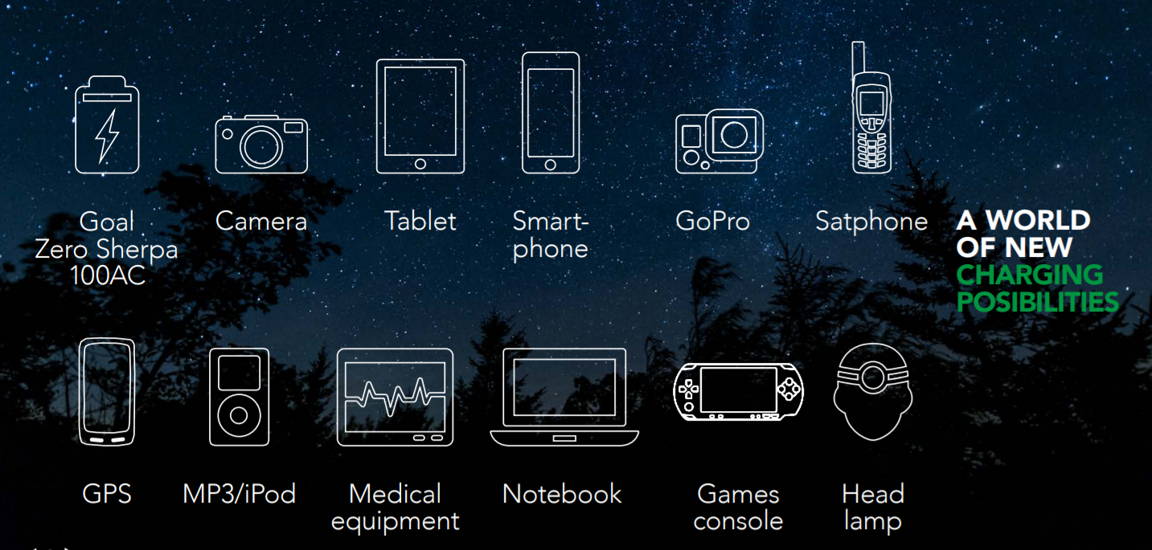 INFINITE AIR 12 LAUNCHED AT CONSUMER
ELECTRONICS SHOW 2020
• Total weight: 3.2 kg
• Turbine: 1.8kg | Tripod: 1.4kg
• Height: 100cm
• Blade circumference: 50 cm
• Min. speed: 8mph / 12km/h
• Max. speed: 46mph / 74km/h
• Max Power: 18W at 12V, 1.5A
• Water-resistant and IP65 rated
• Operating temperature: -20ºC to 40°C